Let Customers Know Why You Are The Best
Your interactive map showcases your work, letting customers search by area, project category, and even product type. Easily build a visually stunning portfolio of your work and boost your online presence with new original content.
design_services

Build Customer Trust

design_services

Ease Of Use

design_services

Display Project Photos

design_services

"Go-To" Sales Tool

design_services

Affordable
FEATURE YOUR LOCAL PROJECTS
Easy as 1-2-3
In 3 simple steps, your project is displayed onyour Online showroom.
Input Project Details, Type, and Location
Map your project address
Take or Attach Photos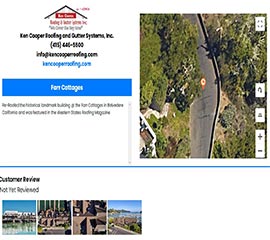 Portfolio
An interactive map showcases all your work, and let's customers search by area, project category, and even product types. MYP can easily be added to your website for easy customer viewing.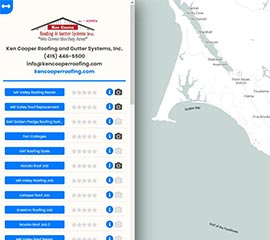 Photo Capturing
Nothing promotes your work better than photos, so take as many as you like and easily upload them to your projects. Upload them right on the job site or the office later.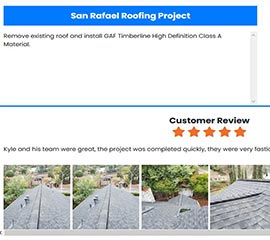 Review Management
Past reviews sell future jobs, so we make it easy to collect new reviews and display existing reviews from Google and Facebook. Collect reviews easily in-person, or let MYP follow up via email.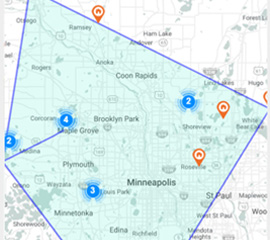 Customer Touchpoints
Boost your presence on Google, allow customers to see your work and read reviews on your website, and gain a powerful tool to bring to sales appointments - all through Map Your Projects
---
PROVE YOU ARE LOCAL
$79.95
Monthly
---
Quick and Easy Setup on your Website
One Affordable Flat Price Per Month (No Pin Limits)
$79.95 One Time Setup Charge
Our Reviews
starstarstarstarstar

I just finished my trial period and was so amazed the the support and resulting business.

Busy Boys Contracting
starstarstarstarstar

Searching for a great marketing tool to promote my business. Thankfully I found MapYourProjects

Summit Roofing
starstarstarstarstar

The speed and ease of use of this application is amazing!

Ken Cooper Roofing
Contact Us
Learn More
Fill out our form below, and one of our representatives will reach out for a demo.
Thank you for contacting YourWebPro, Inc, a representative will contact you shortly.
Elevate Your Business
YourWebPro Toolbelt
For $99.95/month, you can add our essential tools to grow your business. YourWebPro's Toolbelt is the ultimate kit that includes review management, MapYourProjects, and an easy-to-use job scheduler.
reviews
Reviews Tool
Take Control of your Online Reputation. Answer all positive and negative reviews.
map
MapYourProjects
Stop using your phone gallery as a portfolio. Prove you're local with an interactive digital portfolio from YourWebPro
event_available
Job Scheduler
Making sure customers are aware of arrival and departure times is critical communication.